**Remember, my blog is not sponsored or monetized in any way. No link in my posts is an affiliate link, and these ideas are all my own. None of these companies know who I am, and all of this is crap I buy with my own dang money. I'm just not that cool, y'all**
The husband has recovered (mostly) from the 'Rona, and through careful quarantining, the kids and I did not contract the virus. He has pretty sick there for a while, and is dealing with a lingering cough and fatigue, but we got lucky. Thanks for the well wishes.
So, as I have been shopping for the holidays and planning for the new year, I thought I pass along some of the things that I really enjoyed this year (other than the endless warmth of the 2020 dumpster fire).
I really love Knife Aid. It's like the Netflix of knife sharpening. You pick how many you want sharpened and they send you the materials to pack up your knives and mail them in. Then, they send them back to you perfectly sharpened. It's only about a week in turnaround time and very convenient. I have used them twice, including last month.
I love OXO containers. My pantry is out of control, and these are helping me tame the chaos. I still want more.
A bluetooth meat thermometer was game changer. Yes, I use it when smoking meat, but I also use it for so much more. For example. I used this on Thanksgiving for the turkey, which meant I could watch the temp in real time, and also not lose heat from constantly opening and closing the oven to check on the bird. I also use it for cooking roasts, prime rib, chicken and more. You can go about your day without worrying that you are going to overcook an expensive piece of meat or undercook the poultry.
I am totally OBSESSED with this one. So, it's basically a murder-mystery subscription box you get each month, but think of it like a limited tv series with episodes. One "season" lasts a few months, or you can purchase past "seasons"/mysteries in their entirety. You get all kinds of clues and documents to investigate, but they also have cool online components to enrich the experience. We are currently working our way though the Blair Witch season and the Cadence Theater season. If you are stuck in quarantine, pouring over clues in order to catch a killer is a great way to pass the time.
I am in love with Hue-It Hand Dyed Fibers. This local-to-me Louisiana artist specializes in small-batch dying, and has an incredible portfolio of colorways. Most of her stuff sells out fast but she takes preorders if you missed out on a colorway. I recently snatched up a couple of skeins that are just waiting for the right pattern to come along.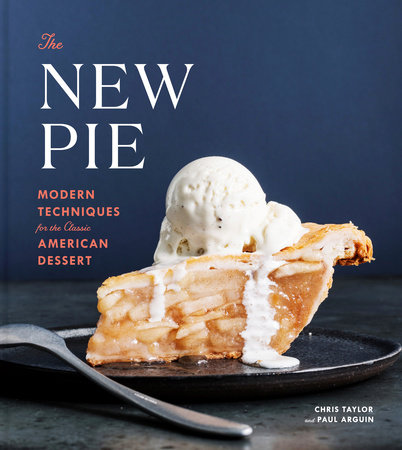 My neighbors gifted me this book after we had a mini-Thanksgiving this summer (they are in our "pod/quarantine bubble"). This book is LEGIT cool. These recipes are not for those looking for basic pies. These guys compete around the country and their ideas are complete bananas. Favorites so far are the Strawberry Margarita Pie and the Caramel Popcorn Pie.
This cookbook was written by the founder of the Mosquito Supper Club restaurant in New Orleans. It's beautifully shot and showcases Louisiana food traditions that are slowing being lost. If you have any interest an authentic Louisiana cuisine, this needs to be in your library.
So, my go-to recipe software, Living Cookbook quietly went out of business and has basically ghosted it's customers. So, I spent part of the year test-driving Cook'n, MasterCook, and Paprika, which came out the clear winner. I think it was the easiest to learn/use out of the three, and with a more intuitive interface. I was able to import my Living Cookbook files, though I will say that some things did get lost in translation. I had to go back and check each recipe to correct some things that got garbled in the transfer, but the same thing happened with the other two as well. Otherwise, I'm happy using it, and very grateful for the cloud sharing ability.
This herb stripper was featured on Food Network's The Kitchen, and host Sunny Anderson loved it so much she immediately said she was taking it home with her. I LOVE this. It strips those pesky thyme and rosemary leaves off of their stems in two seconds flat.
Other Favorites
Knitting Podcasts
Knitmore Girls, Down Cellar Studio, Yarniacs, Two Ewes
Food Podcasts
The Sporkful (hands down one of the best), The Splendid Table, Gravy, Milk Street, Good Food.
Food Websites/Blogs
Damn Delicious, Half-Baked Harvest, Foodie with Family
Shows I've Binge-watched
Lucifer, Virgin River, The Chef Show, Castle Rock, The Umbrella Academy, Westworld, Anne with an E, Sabrina the Teenage Witch (Netflix), His Dark Materials, The Outsider, Perry Mason.
So those are a few things that I really loved this year, and made this insanity a little bit better. We've been through a lot of changes, but we also had a lot of fun.
Here's to 2021 not being a trainwreck.